■ [FAQ] Digital assets incorrect deposit policies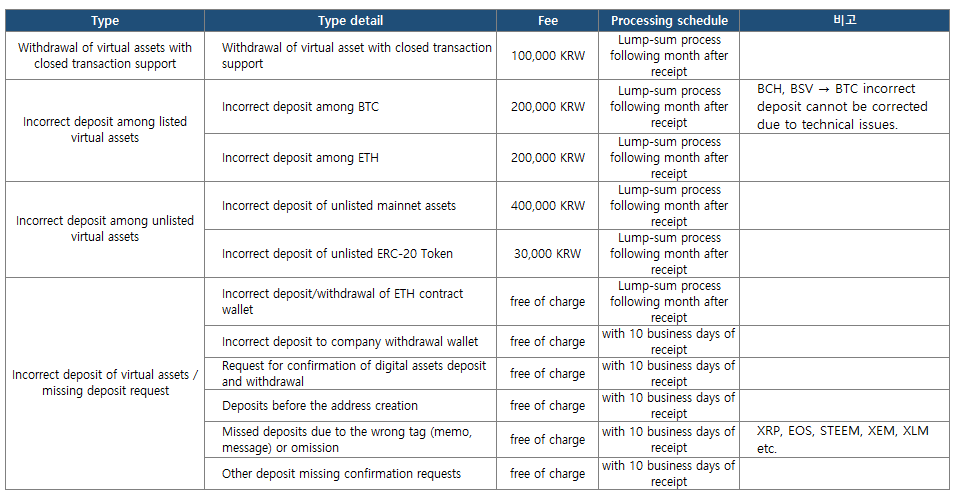 - Incorrect deposit processing based on wrong tag (memo, message) requires additional evidence documents.
Please send a picture of you logging into the exchange website or individual wallet that shows your TXID,
wallet address, and quantity of coin to [Support] - [Verification Help Center] - [Other evidential docuument]
- Please send us [1:1 inquiry] if you wish to check your incorrect deposit.
- Incorrect deposit process is available to those who completed their KYC and level 2 or higher.
- Virtual assets not listed or no longer supported by Bithumb will be returned to another exchange or the user's personal wallet.
- An informative text message regarding transaction fee deposits will be sent prior to the handling of deposits to the wrong address.
- For deposits made to wrong addresses that charge fees, the process may be delayed if the fees are not deposited.
- The processing time may be extended if further confirmation is required.