■ Would you like to use an Google OTP?
Google OTP is an additional authentication method that can enhance your security by using a one-time passcode.
① Google OTP settings can be registered at 'Security Center'.
② Download and install the Google Authenticator app from the PlayStore or AppStore.
③ Link by scanning the generated key or QR code.
④ After linking is complete, you can enter the OTP code instead of the security passcode during log in.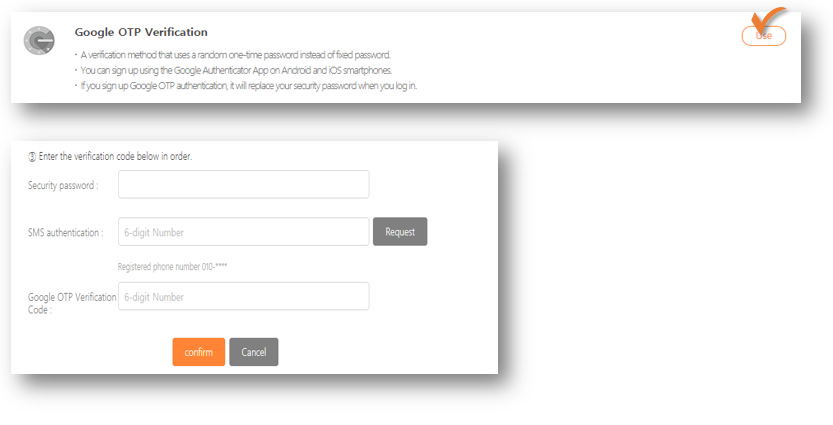 ■ Is login difficult since you cannot use your Google OTP?
Google OTP can be disabled if login is difficult from issues such as from changing your mobile phone device or deleting the OTP APP.
Document submission is necessary to reset the OTP.
① Photo of yourself holding your passport
: Please take a photo of your face alongside your passport.
: Please attach a memo on the passport with your name and photo date (document submission date).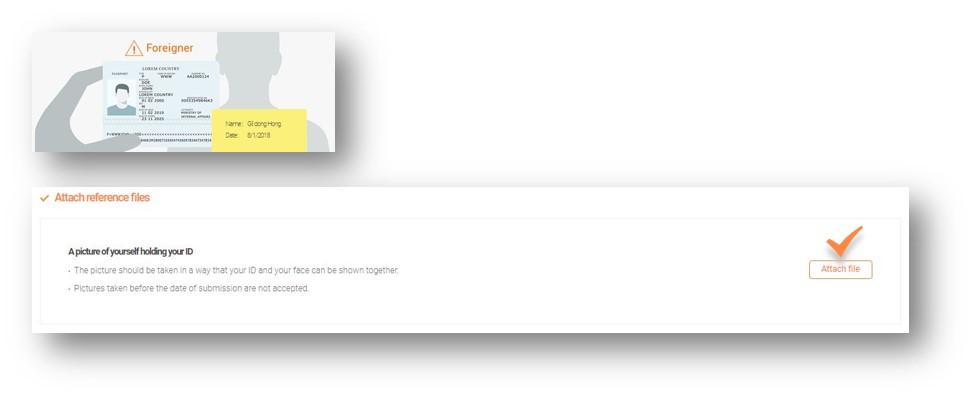 ■ Would you like to stop using an Google OTP?
Google OTP disabling is possible after login from the 'Security Center' menu.
① Click 'SMS Verification'.
② Enter your security passcode.
③ Enter the OTP generated number. (OTP Code Number)
④ Complete mobile phone SMS verification.
※ After the OTP has been disabled, you can use your security passcode instead of the OTP authentication number to log in.