■ Would you like toknow more about free Coupons?
Bithumb provides a commision coupon servicethat allows for discounts of the transaction fee.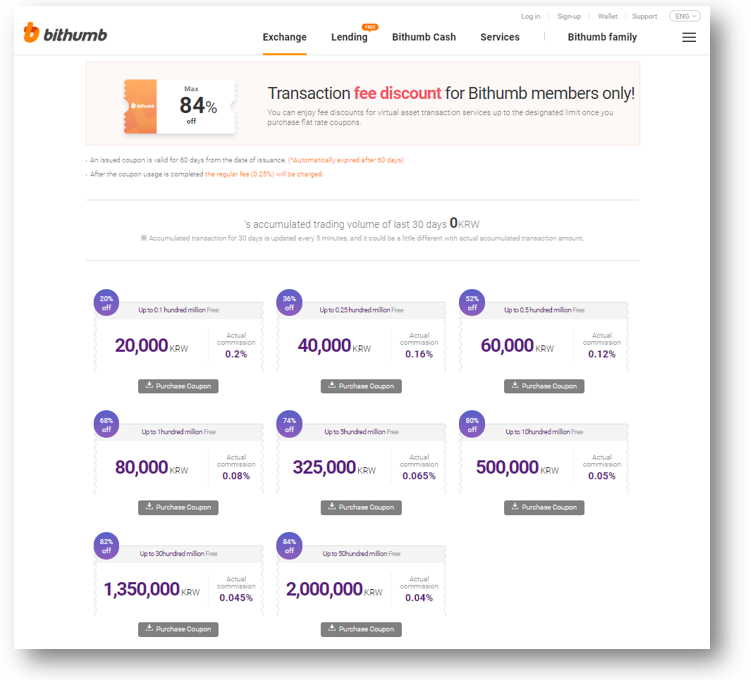 • You can receive fee benefits for just holding the coupons.
• Coupons expire 60 days from the date of purchase.
• Already used coupons cannot be refunded.