■ Would you like to know more about the transaction method?
Bithumb supports Normal transaction | Quick transaction methods.
Please make your transaction using your desired method.
• Normal transaction
① This feature allows you to complete your order at your desired price.
② Orders cannot be progressed for amounts that differ by +100%, -90% or more from the current market price.
③ For your transaction safety, sell transactions at a price above the current market price and buy transactions at a lower price will be immediately completed at the market price.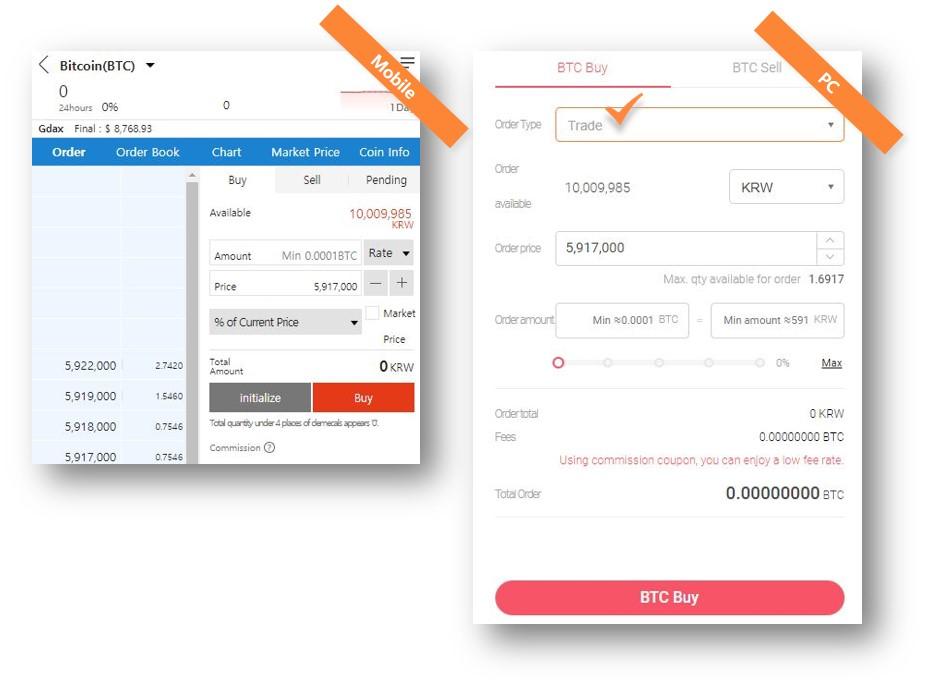 • Quick transaction
① This feature allows for quick order completions at the market price.
② If you designate the desired amount and quantity to sell/buy (instead of designating the desired price), transaction is completed immediately at the market price.